There is a "Stop Collection" button on the Auto Collect management page that removes a taxpayer who has not yet paid from the auto collect process. The taxpayer will no longer receive communication(s).
If TPG receives a tax refund for your client, your fees will still be collected from your client's refund. The Auto Collect management page will be available at the conclusion of the tax season.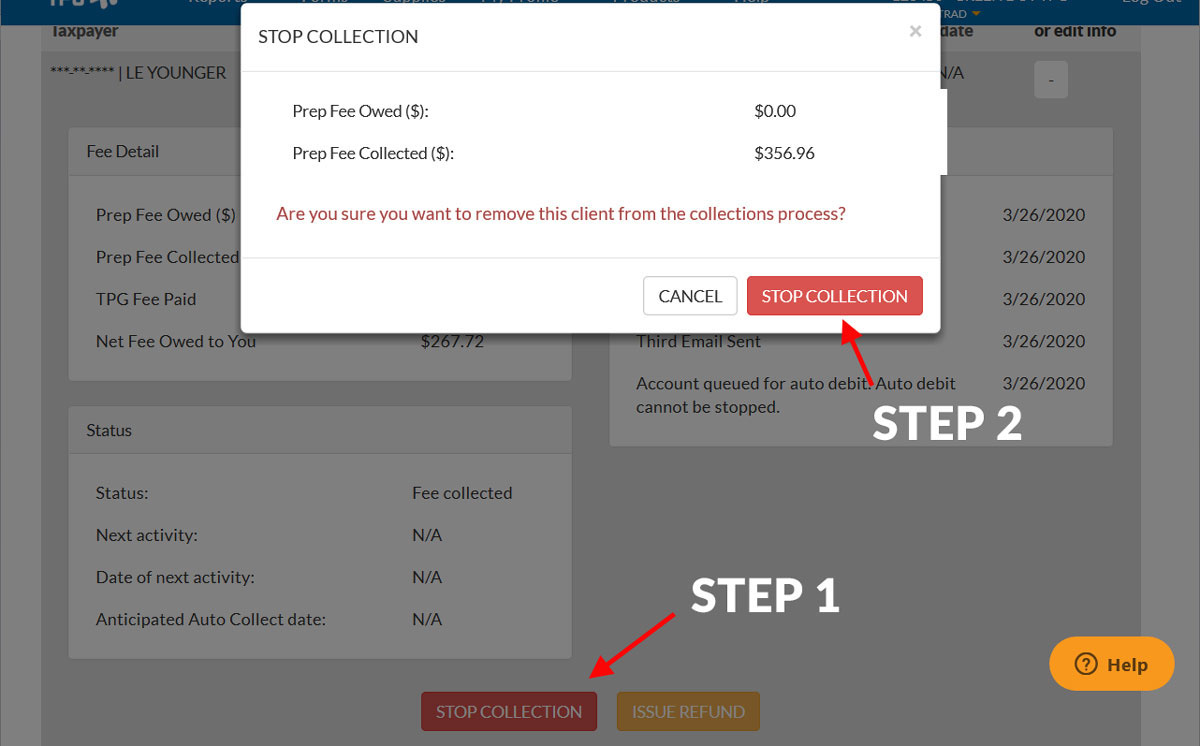 AutoCollect is an optional service provided by Santa Barbara Tax Products Group, LLC. Fees apply to the ERO only with respect to successful collections. TPG is facilitating collections that are being made directly through EROs.