If a taxpayer has paid or we have successfully collected your fees, they will no longer receive payment reminder communications from TPG.
Need to issue a refund?
If you forgot to remove a client from the Auto Collect program that already paid you, it's easy to issue a refund. Login to our website, visit the Auto Collect Account Management page and select the client that needs to be refunded. The client will have a "Fee collected" status.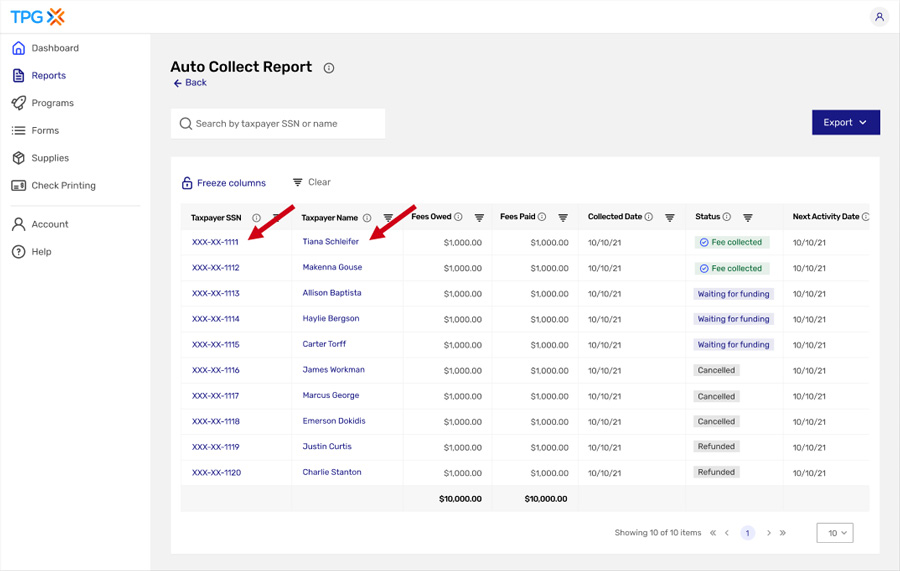 An overview for the client will load on the screen. Select the "Issue refund" button to reimburse the fees collected from your client. You will be asked to confirm that you wish to issue a refund.
Once confirmed, we will issue a direct deposit to your client within 8 business days.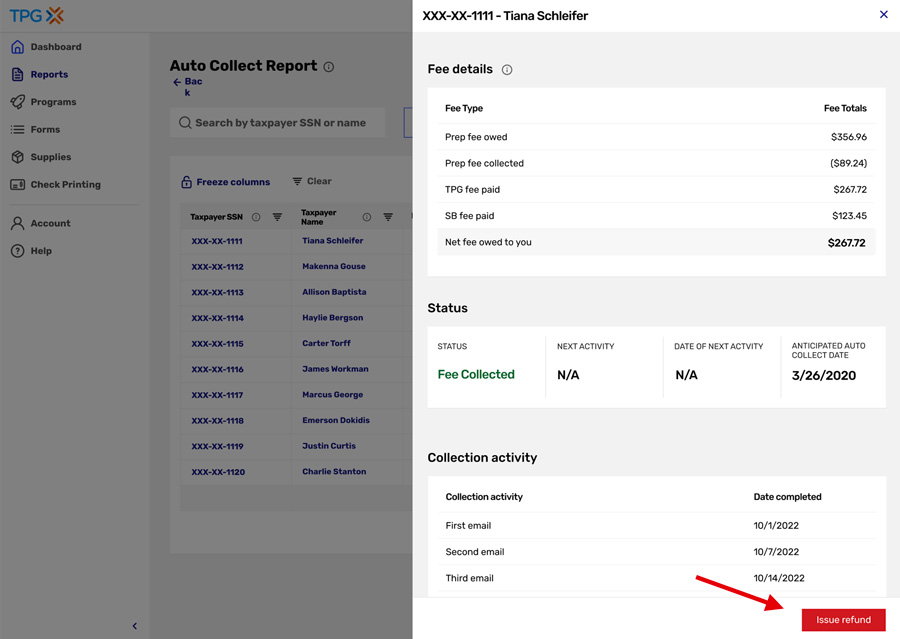 AutoCollect is an optional service provided by Santa Barbara Tax Products Group, LLC. Fees apply to the ERO only with respect to successful collections. TPG is facilitating collections that are being made directly through EROs.