To change your shipping address, start by logging onto our website and select the Supplies link from the menu.

Click the Order Supplies & Materials button.

Logon to the TPG Supplies and Marketing Materials site and click "My Account" in the upper menu.

Select the "View Addresses" link under the Account Details section.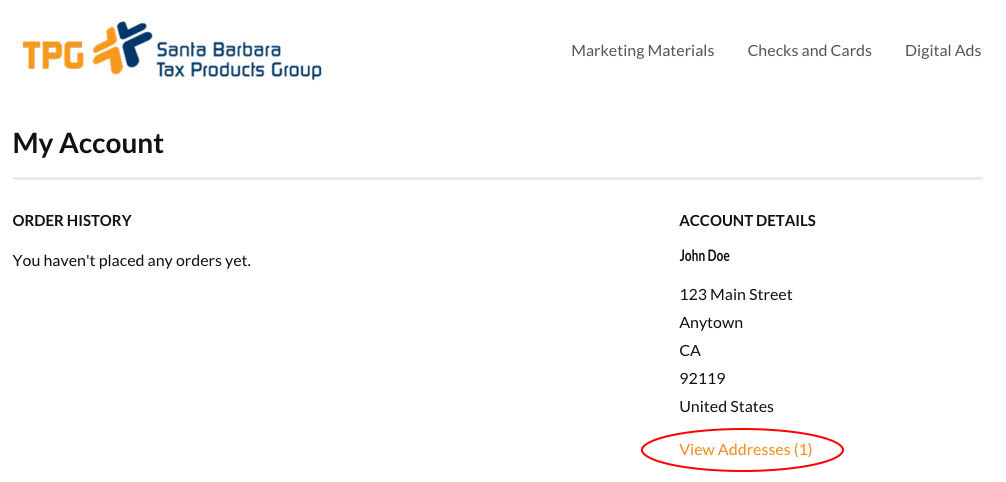 Select the Edit or Delete link for the selected address on file or add a new address by clicking the "Add a New Address" button.