If you need to update your shipping address or you have provided a P.O. Box and need to update that with a physical shipping address please follow the instructions below.
Instructions for updating your shipping address
Step 1: Begin by logging onto our website.
Step 2: Once you are logged in, select the Supplies link from the menu.

Step 3: On the next page:
You will see your email address - you must use the email address displayed to login to the Supply website
Click the Order Supplies & Materials button to continue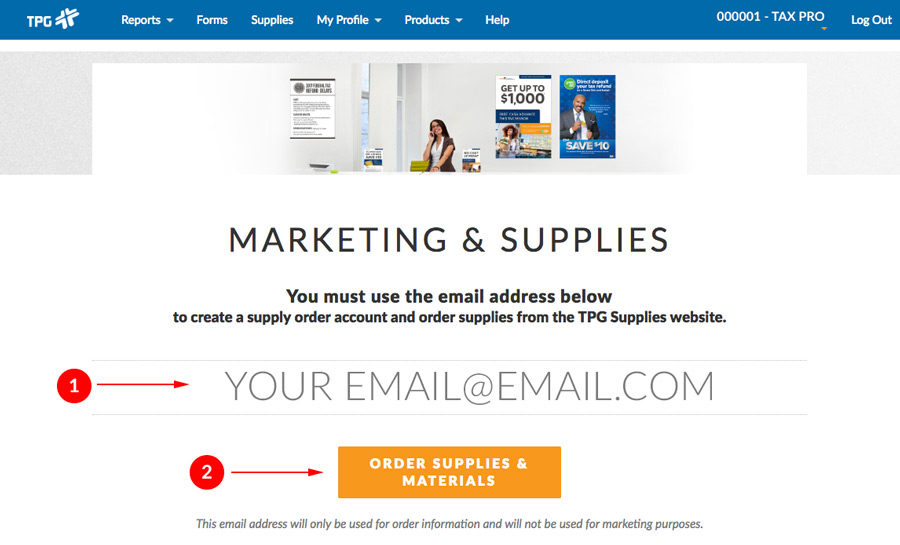 Step 4: Logon to the TPG Supplies and Marketing Materials site using the email address you saw displayed on the Supplies page.
If this is your first time logging on to the supply order website click the link noted below to create your account using the email address displayed on the Supplies page.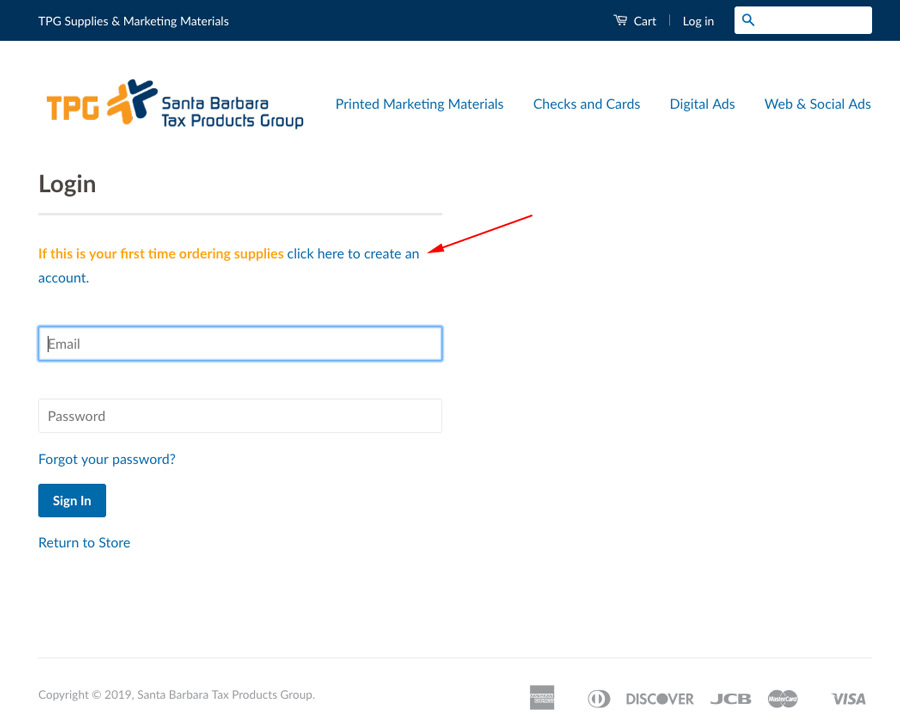 Step 5: Once logged in click "My Account" in the upper menu.

Select the "View Addresses" link under the Account Details section.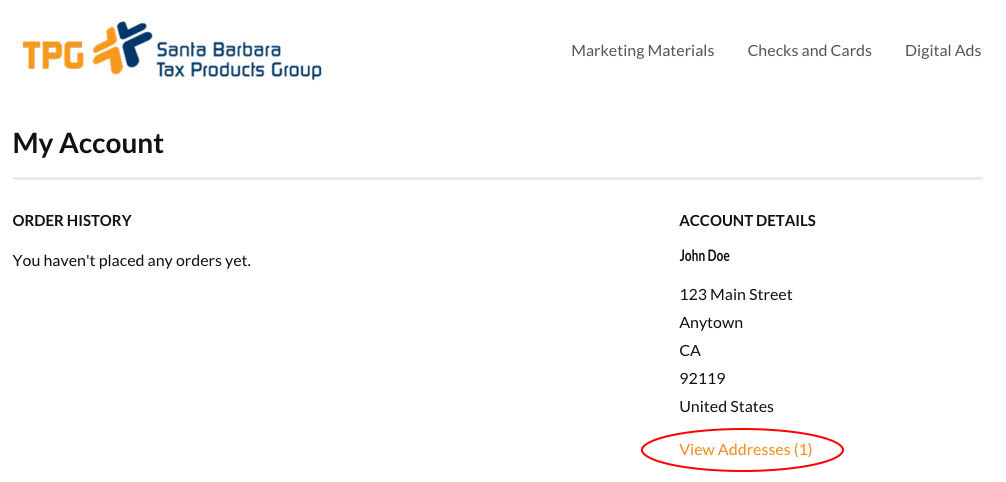 Step 6: Select the Edit or Delete link for the selected address on file or add a new address by clicking the "Add a New Address" button.