If you have enrolled in our Standard Refund Transfer program, TPG offers a variety of reports to help you track your business and service your clients. Run reports by logging onto the TPG website and selecting "Business Reports".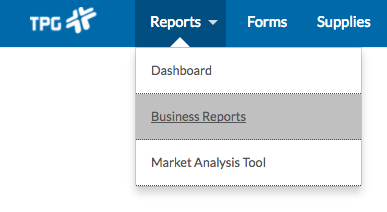 From the following screen click the green "Run this Report" button for the report you need.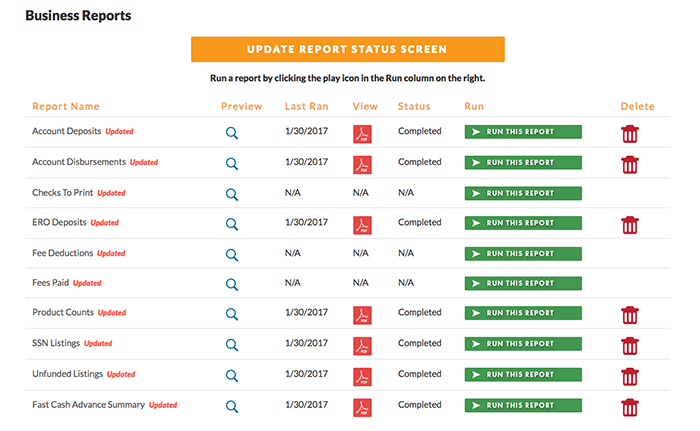 On the following screen select the report's date range, enter your email address if you want to be notified when the report is ready, and select the report file type.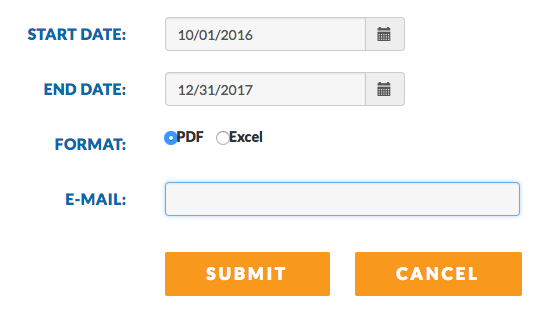 Once you click "Submit" the blue "Currently Running" icon indicates that the report is running.

You may navigate away from the page and return later to view the completed report, or if you need the report immediately, click the orange update button at the top of the page to refresh your browser. Note: you may need to click this button more than once if you are running a large report.

Once your report is ready you'll see the "Pdf" or "Excel" icon in the View column and the report status will show "Completed". Click the icon to download and view the report using either a pdf viewer or Excel. 

Note: if you are using a phone or tablet make sure to save the file and view the report using an application that can open either pdf or Excel files. Excel files cannot be opened and viewed using a web browser.