If you have enrolled in our Standard Refund Transfer program, TPG offers a variety of reports to help you track your business and service your clients. Run reports by logging onto the TPG website and selecting "Business Reports".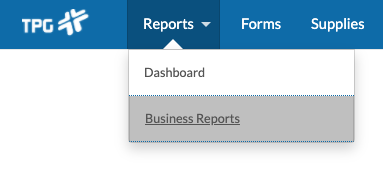 From the following screen click the green "Run this Report" button for the report you need.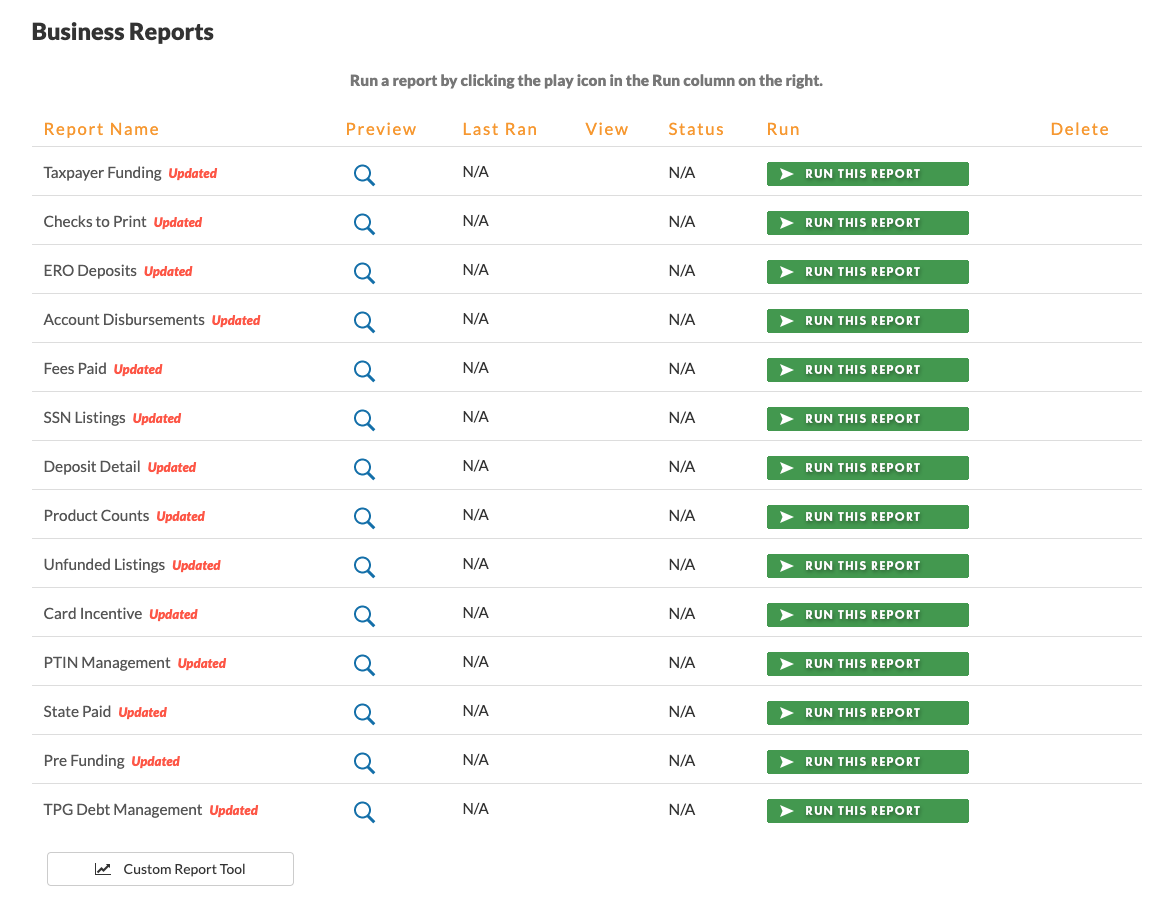 On the following screen select the report's date range.

A window will open for the new report. You may also return to the Business Reports page to view the report later by clicking on the green View icon.

A search bar at the top of the report will allow you to search for any information contained in the report. Click "Clear Search" to clear the report and view all results.

Report information can be sorted by the header row. Click any header row item to sort results by that field in ascending order. Click the header again to view results in descending order.

Results may also be grouped by a header. Want to see results grouped by date? Click and drag the header into the Grouping area to see results grouped by that column. Click the x next to the header to clear the grouping.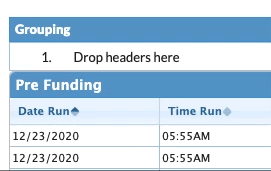 Want more details on a specific row of information? Click on a row to highlight the row and click "View Record" to view more details.

Click Refresh Grid to update or re-run the report. Export the report to Excel by clicking the link. View pages or adjust the results displayed on the report using the pulldown menu at the bottom right corner of the report.