If this is your first time reordering supplies or ordering marketing materials, begin by logging onto the TPG website and clicking the Supplies link in the top menu. 

Once on the Supplies page, note the email address displayed in bold at the center of the page. You must use this email address to order supplies. Click the "ORDER SUPPLIES & MATERIALS" to continue.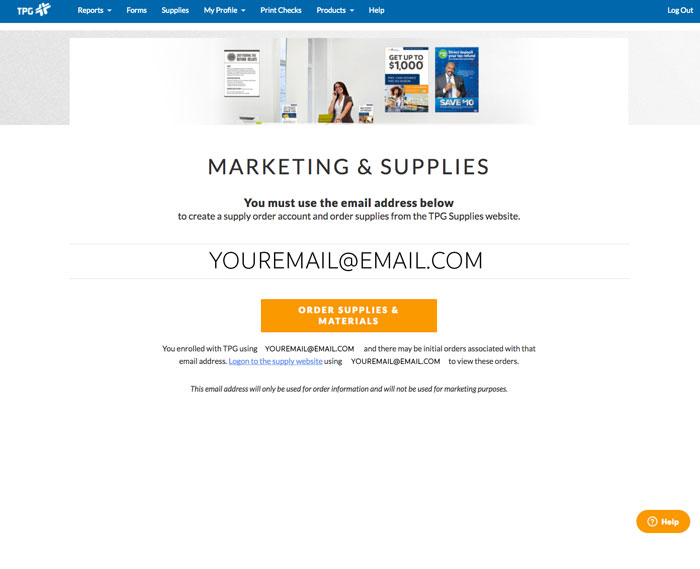 On the following screen click the "activate your account now" link to create your supply order account.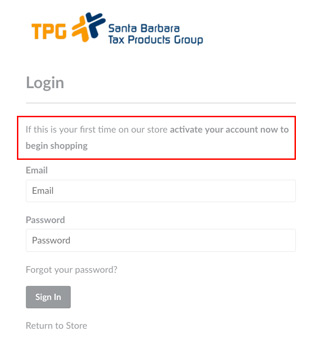 On the following screen, enter your name, the email address that was displayed prominently on the TPG website and create a password. That's it! After that order the materials you need.